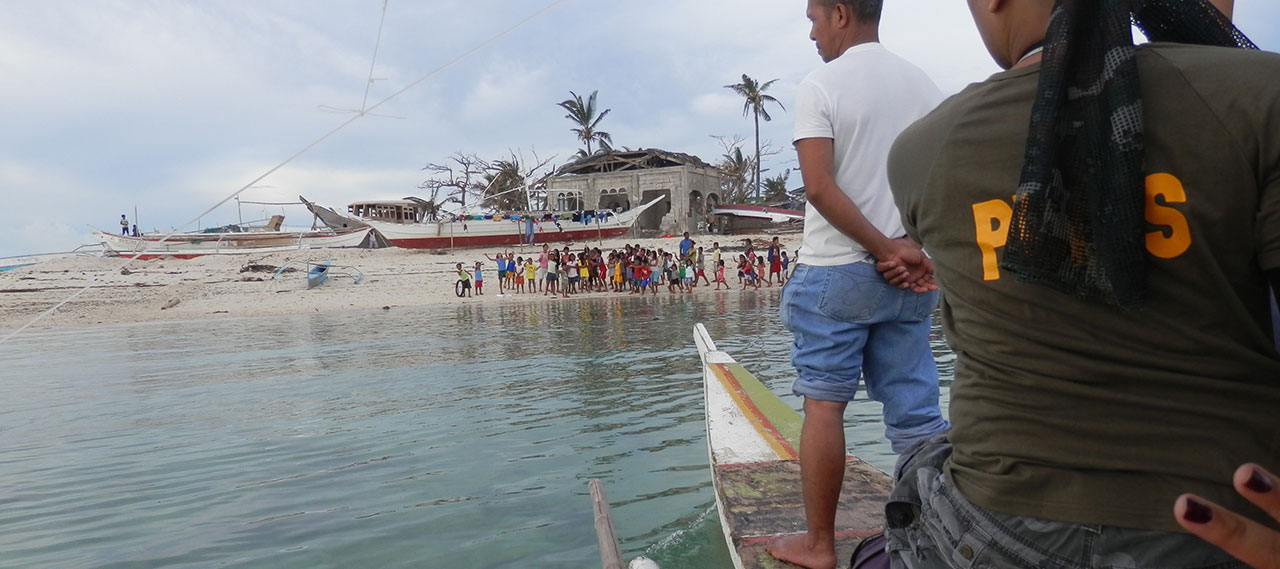 Hilantagaan Island Relief Efforts after Typhoon Haiyan
Upon our initial arrival to Bantayan Island, we met with Mr. Nelson Yuvallos who is the owner of Anika Island Resort. He was in the process of organizing a relief operation to Hilantagaan Island. According to Mr. Yuvallos, there are 850 families who reside on Hilantagaan Island. While there had been many NGO's (Non-Government Organizations) to deliver supplies to Bantayan at that point in time, there had been no relief efforts to Hilantagaan.
A group of volunteers from Junior Chamber International-Zugbuana (JCI) had arrived on Bantayan with a load of relief goods. The supplies from JCI were loaded onto a pump boat and dispatched toward Hilantagaan. Immediately thereafter, we all boarded a second pump boat from the beach in front of the resort. While the small vessel looked like it had the capacity to hold only four passengers, we easily stacked twenty volunteers on it. The engine started and we were underway. After a slow, but steady journey across the open water separating the two islands, we arrived safely to a welcoming party of young children. We disembarked into the shallow water and waded ashore. We were swamped by the group of children who grabbed our hands and held them to their foreheads as a show of respect and gratitude. The feeling was overwhelming.
Distribution Operations
The supplies were stacked on a stage in what appeared to be the center of town. It was right in front of City Hall, the police station, and the medical clinic. Those three departments were housed in the same building which was missing a roof. Mr. Yuvallos kicked off the festivities with a few words and then the distribution began. It went off like clockwork and in an orderly fashion. My partner and I took the time to take a few pictures and generate a video to publicize the operation. Overall, it was a success and a morale booster to the good folks on Hilantagaan Island.
As we all departed, the children followed us to the beach and posed for a few last minute photographs. It was a beautiful sendoff to a beautiful afternoon, in spite of the tragic circumstances which brought everyone together.
Special Thanks
The credit for this operation goes to the volunteers from JCI. Thanks to the efforts of Mia, Christine, Casey, Aziza, Stephanie, Mark, and their friends, the children on Hilantagaan received relief supplies. Those of us engaged in charity operations know the amount of effort, work, time, and coordination it takes to pull off a distribution. We applaud your dedication to the cause.