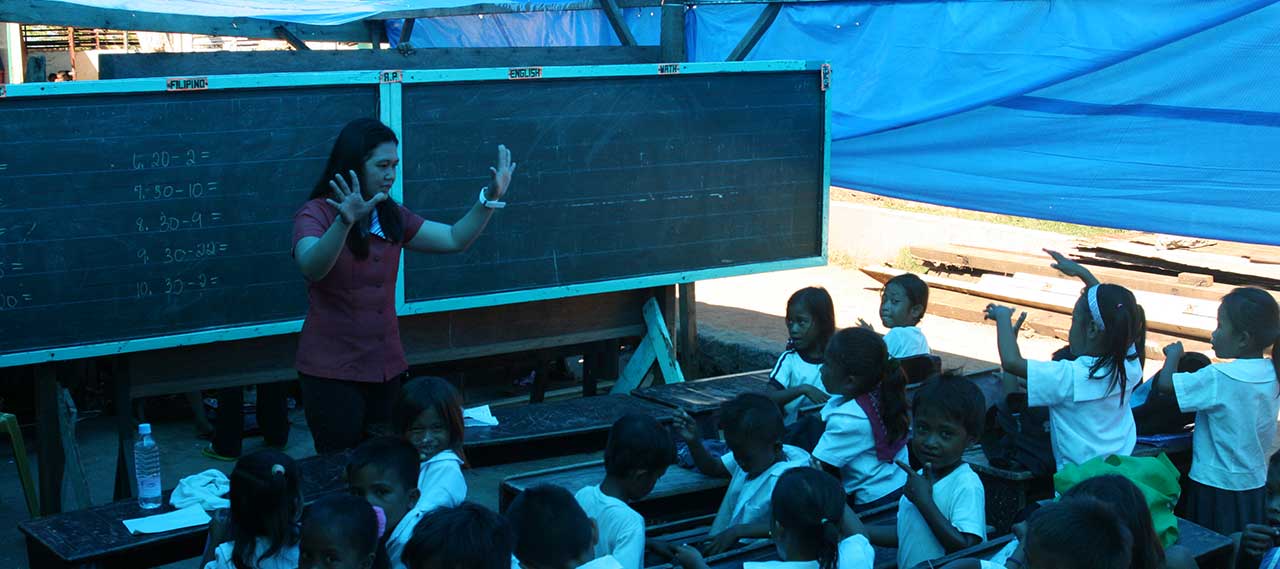 TYPHOON HAIYAN – HILANTAGAAN ISLAND – DONATE SCHOOL SUPPLIES
Typhoon Haiyan, or Typhoon Yolanda as it's known locally in the Philippines caused major damage to the elementary school on Hilantagaan Island. Most of the roofs to the classrooms were peeled away by the storm. The building that housed the kindergarten class collapsed and was destroyed altogether. The majority of the textbooks and the students' notebooks are unusable.
ASSISTANCE NEEDED
School supplies
Textbooks
PLAN OF ACTION
Donations will be collected for this particular cause in order to purchase school supplies for the students.
Individual packages may be sent to the principal of the school at the following address.
Dr. Neolita Hijapon
Principal / Hilantagaan Elementary School
Contact # 09331716313
City of Santa Fe
Bantayan Island
Cebu Province, Philippines 6047
FUNDING REQUIREMENTS
We have set an initial goal of $300.00 U.S. dollars for this particular cause. We encourage our donors to send their own packages of supplies direct to the school principal in lieu of cash donations. It's more rewarding to gather the materials on your own, box them up, and send them with a personalized letter to the children. A good idea is to ask your church to assist with the shipping costs. If you prefer to just make a donation, we'll be glad to purchase the supplies on your behalf.
UPDATE
Thanks to everyone who donated to this cause. We purchased the school supplies in Cebu City and delivered them to Hilantagaan Elementary School on March 7th. Dr. Hijapon, the teachers, and the children extend their thanks to our donors.