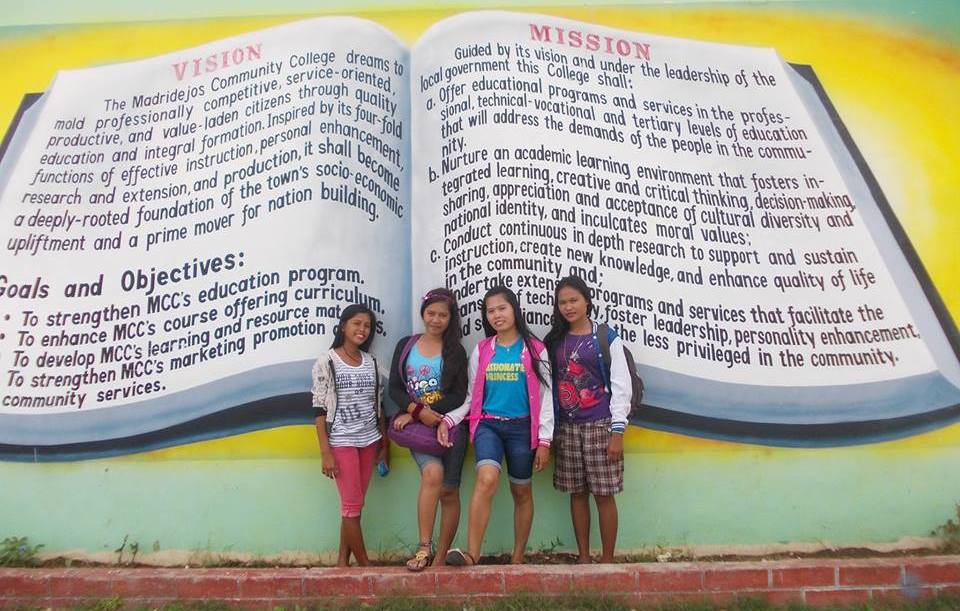 COLLEGE SCHOLARSHIP PROGRAM
Rhina Grace, Demerezee, Larrylen, and Mary Rose are from the small Island of Hilantagaan, which is located off the northern tip of Cebu, Philippines. Hilantagaan Island took a direct hit from Typhoon Yolanda in November of 2013. Most of the homes were destroyed by the storm. While everyday life is getting back to normal, funding for education still remains a difficult and often impossible prospect for the majority of the families who reside there.
[progress_bar percent="100″ text="FUNDS COLLECTED:"]
Thanks to a generous donation from two kind-hearted gentlemen from the United States, these four ladies have each been awarded a one-year scholarship! They are currently enrolled in Madridejos Community College and are doing well. Thanks again to our donors who made the college scholarship program happen.