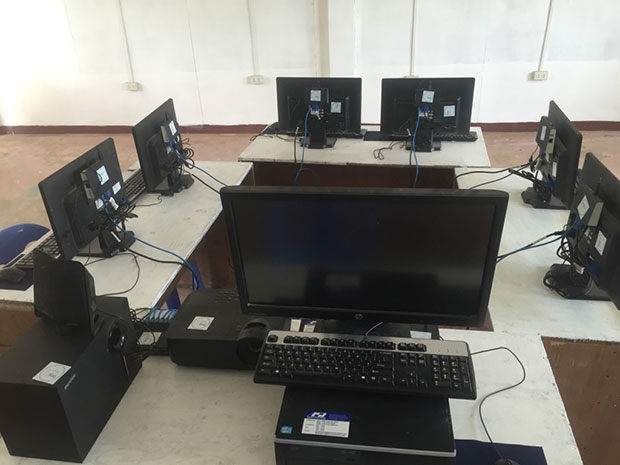 Bitcoin Donations Help Fund Computer Lab Project
The elementary school on Hilantagaan Island has had basic computer equipment issued to them for quite some time. Unfortunately, the children haven't been able to receive any instruction because there is no electricity at the school. The principal asked us to help fund the purchase of a generator in order to set up and power a computer lab.
The principal designated an unused classroom that was in need of some improvements. The classroom received new electrical wiring, lighting, paint, and a couple of fans to keep things cool. A shed was constructed to house the new generator. We purchased the generator in Cebu City and transported it to Hagnaya Port. After an hour-long pump boat ride, it was wrestled up the hill and into place. The electrician made the final connections and now there's power!
Here's How You Can Help
There are approximately 868 children who attend the school. There are only 6 computer workstations right now. If you have a used laptop that still works, box it up and send it! We'll take tablets as well. Here's the address:
Mrs. Neolita Hijapon
Principal
Hilantagaan Elementary School
Contact # 09331716313
City of Santa Fe
Bantayan Island
Cebu Province, Philippines 6047
Special Thanks
Special recognition goes out to a young man named Eric with the Boy Scouts of America. Thanks to his efforts and fundraising, we were able to reach our budget goal for the project. The principal, teachers, and children at the school certainly appreciate the hard work. Thanks Eric!
We would also like to extend a continued thanks to all of our anonymous donors from the Bitcoin community!